WORKPLACE LEARNING PROGRAM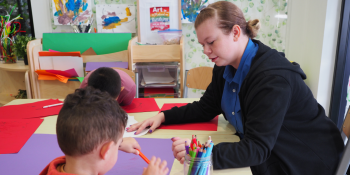 The Workplace Learning program is a shared initiative across Mater Dei School and NextPath Continuous Learning. The program is structured to provide our students and young adults with the opportunities and resources to build transferrable life skills and get them 'job ready' while also facilitating a sense of adult independence.
How does it work?
Our Workplace Learning program offers two types of Placements:
NextPath Continuous Learning
Participants are young adults who have graduated high school and are looking to explore areas of their interest while building job-readiness skills and a sense of adult independence. Typical placements run for 3 months, but we work with individual businesses to establish what works for them.
Mater Dei School
Senior Students (Years 10, 11 or 12) at Mater Dei are provided with work experience opportunities in the wider community through the Workplace Learning program. These placements are typically shorter in length and are invaluable for building transferable life skills to prepare our senior students for life beyond high school.
What do our Hosts say?
See what some of our very valuable Workplace Learning Hosts say about the program:
Community Support
The development of work skills, attitudes, self-esteem and interpersonal, decision-making and problem-solving skills are essential for life after school. The success of our Workplace Learning program is largely due to the ongoing support of many local businesses within our community.
We are always looking for members of our community to open their workplaces to our students and Young Adults. No training or prior experience working with people with disability is required. Our dedicated Workplace Learning Team will support you and your business every step of the way.
If you think you can contribute to a young person's life through the Mater Dei Workplace Learning program, click the button below or contact:
Sharon Pascoe-Thomas
02 4654 8727
I'M INTERESTED IN BECOMING A HOST
I'M INTERESTED IN BECOMING A HOST
Our Workplace Learning Hosts